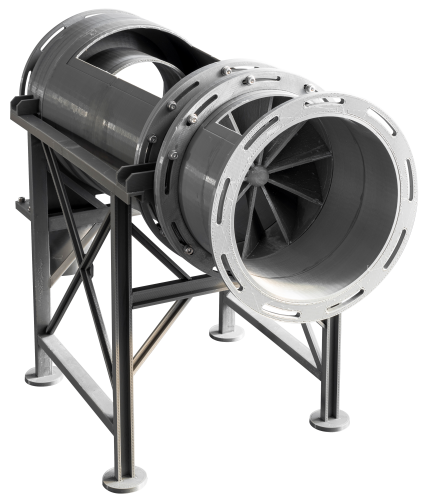 HIGH EFFICIENCY IN-DUCT CYCLONE
Probably the world's best cyclonic separator
efficient on total particulate matter removal
Studies show between 50% and 80% efficiency for particulate matter removal, depending on the choice of blade and available pressure.
Can be retro-fitted to any existing filtration system (ESP's, Baghouses, or Wet Scrubbers)
The efficiency can be set by simply selecting from our range of blades
Locally designed and fabricated to any size, from any suitable steel
Installed simply by replacing a piece of ducting
Separates up to 80% of the particles before reaching a filter system
Offers HUGE cost savings (Replacement bags, compressed air, and wear and tear on all components down stream)
Increases the overall efficiency of any existing or new filter system
No moving parts - essentially a FILTERLESS FILTER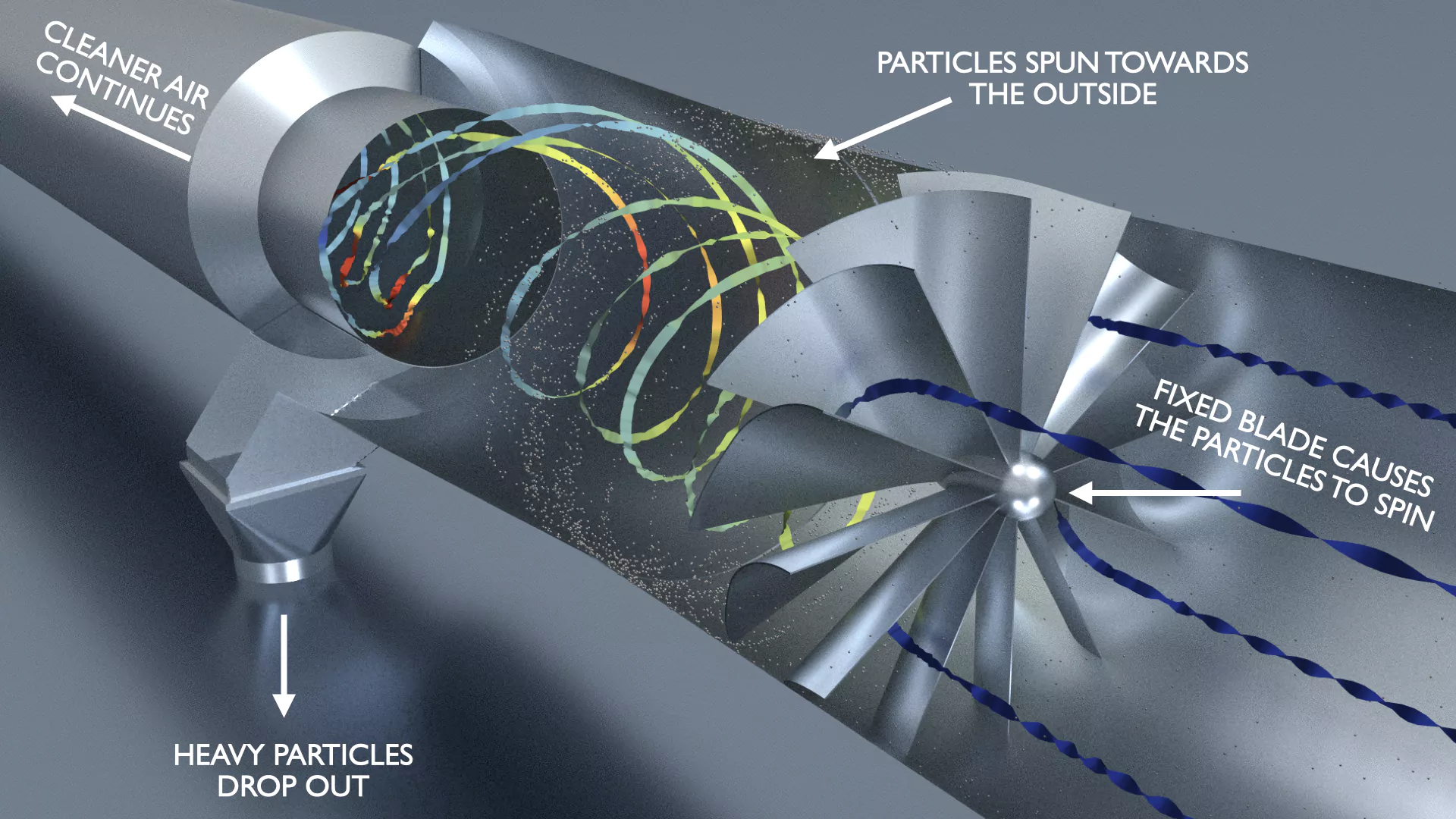 CYCLODUCT is designed using the principles of centrifugal force and cyclonic separation.
The CYCLODUCT is a single unit typically installed in a circular ducting, and CYCLOGRIT is a collection of CYCLODUCTs placed within a rectangular / square ductwork.
Comprehensive CFD studies, tests and case studies are available on request.
CYCLODUCT has been successfully implemented:

SAPPI (Emissions from Coal Fired Boilers for steam station)
Aircure installed a bank high efficiency cycloducts with a 20% assisted extraction to a baghouse. This design, using primarily cyclonic separation, saved on initial capital costs and will require minimal maintenance.
Result: Met and exceeded the prescribed legal limit for particulate matter emissions.

Scaw Metals (Grinding Media South Africa)
Dust generated at the Breaker/Shaker drums.
Installed a Cycloduct as a prefilter to a brand new modular baghouse. The cycloduct removes a huge percentage of the bulk dust and removes wear and tear and pre-mature replacement of bag filters.
The overall result was exceeded all expectations and met the prescribed legal limit for particular matter emissions.
Book a presentation or meeting.
If you would like to book a presentation, please complete the form below and we will be in touch.
CYCLODUCT customers also include...